12 Things only an Au Pair can understand
by Leonie on Apr 15, 2019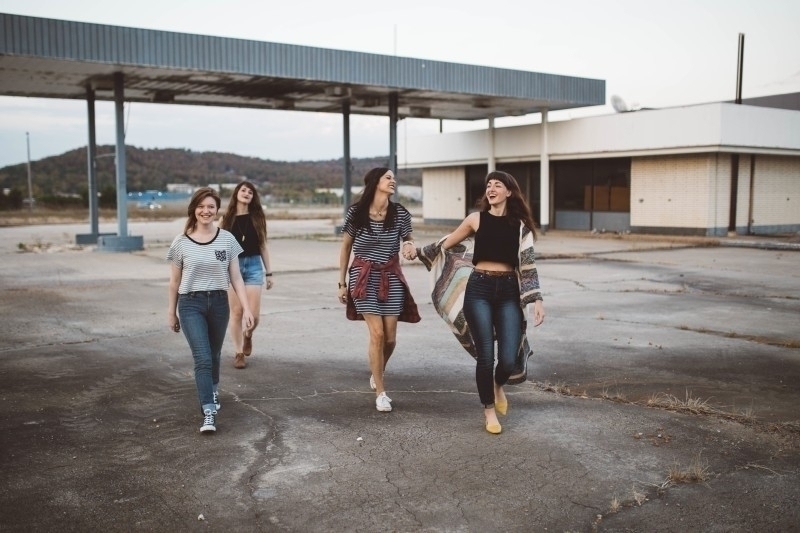 Do you ever feel like only your Au Pair friends get what you are experiencing at the moment? Here are 12 things only Au Pairs can understand:
You're constantly hiding what you really do while meeting new people. Why? Definitely not because you're embarrassed, but because no one ever understands what an Au Pair is!
You should always be a good role model to your Host Kids. Do you ever catch yourself in the bathroom on the phone, so you can hide your social media obsession in front of your kids?
The strange moment, when you realise you start talking to yourself about what food to make for dinner.
Talking about food. Why am I constantly eating? Eating while the kids are at school, eating dinner with the kids, second dinner because eating with the kids doesn't count. Oh and did I mention all the great snacks yet? Such a prejudice that people gain weight abroad…
You're meeting your Au Pair friends and someone is talking about sports. But all the sport you did so far was walking the kids to school and back. You feel bad and get a gym membership, but never attend any lesson. But you only have 5 months of your stay left now, so obviously it makes no sense to start being sportive now...
You had the best weekend ever, but suffer in bed with the worst hangover you could imagine. Suddenly your Host Kid knocks on your door. You quickly open up all the windows, reach your deodorant and pretend to be as happy as always.
It's MONDAY? Again. Why? How did I even get up for school when I was younger? This is way too early.
The beginning of your Au Pair stay: you look pretty every morning, wear nice clothes and make up. Two months into being an Au Pair: leggings will do, messy hair is ok, I mean it's just the school run.
Not telling your Host Kids you didn't understand what they said. You just think they're playing games, but you actually don't know all of the vocabulary yet. A very funny situation most of the time.
You constantly think about how different you're going to raise your future children. But do I even want children after being an Au Pair? Ok, now I'm stressed.
Is it okay to think the teacher of your kids is attractive? I mean it's not only you, but all the Au Pairs at your kids school are talking about this one teacher constantly. For sure, he's only looking at you in the schoolyard. Never stop dreaming!
I really love my Host Kids, even if they can be hard to handle sometimes. I don't want to leave. I am never going to think about the end of my Au Pair stay ever again.